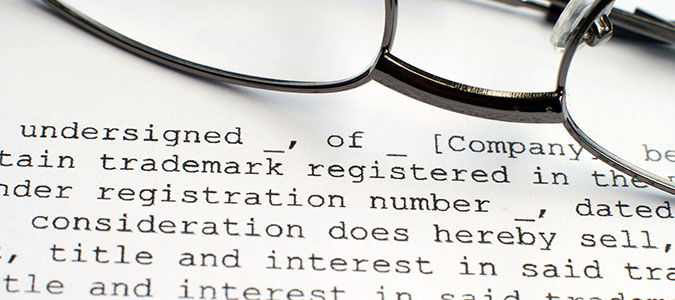 Changes Ahead for the Canadian Trade-marks Act: What These Changes Mean to You
On June 19, 2014, Parliament of Canada passed Bill C-31 which brings with it significant changes to Canadian trademark law. For trademark owners (registered or common law), this means now is a good time to review your trademark strategy. For trademark professionals, it is time to reflect on the strategies we have developed with our clients and determine what implications these changes could have on our clients and applicants seeking protection in Canada.
What is clear from the outset is that these changes will impact the cost to obtain registration in Canada. In addition, the life of a registration will go from 15 years to 10 years. We are recommending that if you have contemplated securing registrations in Canada, that you consider applying prior to the implementation of the new Act. In addition, if you are the owner of trademark registrations which are due for renewal in the next few years, you might consider renewing now rather than waiting in order to secure on last 15 year renewal before the new Act is implemented.
There are a number of fundamental changes in the new Act and changes which will affect how distinguishing guises are handled, and it remains to be seen how changes to Section 16 (entitlement) will be assessed in the absence of a requirement by the applicant to state a date of first use. In addition, some less significant changes contained in the bill to ensure Canada's trademark language is in line with other countries, are definitional changes such as "trade-mark" being replaced with "trademark" and "wares" being replaced with "goods" .
More significant changes in the new Act, are 1) the removal of the use requirement; 2) the implementation of the Nice Classification for listing goods and services; 3) the use of divisional applications; 4) a 5 year reduction of the term for registration; 5) the adoption of the Madrid Protocol for International registration of marks, 6) a change in the examination of a pending application for distinctiveness; 7) distinguishing guises will no longer be a separate category.
Below is a review of these more significant changes and the impact we anticipate:
1. No Use Requirement
Current Canadian trademark law requires that an applicant must either provide the date a trademark was first used in Canada or file based on their intention to use the mark in Canada and subsequently provide a Declaration of Use stating that the mark has been used prior to issuance of the registration. This will no longer be required under the new law.
Given that "use" has been one of the main principals for the protection of trademarks in Canada, it is recognized and consistent with "passing off" action available at the common law level, the impact of this change alone is significant. With no use requirement, the door is left open for trademark "trolls" since an applicant can obtain a registration for a trademark and have the right to enforce that registration without having to prove or show use of the mark.
Although it may be argued that such a system will simplify the application processs since applicants will not be required to provide a date of first use or Declaration stating use,
for our clients, this means that it will become important to ensure that they have applied to register their trademarks prior to going to market or advertising a new brand, or otherwise risk a third party preempting registration of their mark.
2. Nice Classification
While this will be a significant change for Canadian trademark owners, the Nice Classification has been used for a number of years by most other countries, including the United States. Once this is implemented all goods and services listed in an application will not only have to be defined in "ordinary commercial terms", but they will also have to be classified in classes under the Nice classification codes.
In most other countries utilizing the Nice classification codes, there is an additional government filing fee per class. Although it remains to be seen whether Canada will change the fee structure to include a government fee per class, it seems likely that this will be the case. This means the cost to register in Canada is likely to increase.
3. Divisional Applications
The introduction of the divisional application is one perk of the new Act. It will allow applicants to avoid having an entire application held up from registration due to difficulties they encounter during examination with respect to the definition of certain goods or services contained in the application. A divisional application provides for the application to register for those goods which are deemed acceptable, while the remaining definition of goods/services is further examined.
4. Life of Trademark Registration Reduced
The current life of a trademark registration in Canada is 15 years, renewable every 15 years. This term will be reduced to 10 years, renewable every 10 years. Accordingly, if you are the owner of a trademark registration or registrations in Canada, and your registration is coming due, you may consider renewing now, before the new Act is implemented to enjoy the benefit of the current 15 year term once more.
5. Adoption of "Madrid Protocol" for International Registration of Marks
The Madrid Protocol provides for applicants to file a single, international application, selecting the member countries in which they wish to obtain protection for their trademark. Although this has been much anticipated, there are pros and cons which should be considered with such an application. The obvious advantage is the cost savings to file in multiple countries. The new Act merely provides the government with power to regulate in respect of the Madrid Protocol, so it remains unclear as to when Canada will in fact begin accepting these applications.
6. Examination for Distinctiveness
Under the current Act, every application is in fact examined for distinctiveness, however the Examiner's search has been limited to the Canadian Trademarks Register for confusingly similar trademarks and general descriptiveness research (dictionary meanings). Under the new Act, the Examiner will be entitled to refuse registration of an application based solely on the Examiner's view of the mark. If the Examiner's "preliminary view is that the trademark is not inherently distinctive" the Examiner is entitled to issue a report refusing registration on the basis that it is not distinctive.
While the consensus among professionals seems to be that this change will lead to more such objections being raised during examination of an application, the real impact of this change will only be realized once the new regime is in place.
If you have any questions regarding changes to the Act and how they might affect you, or for any other inquiries please don't hesitate to contact us at 514-694-4210 or at info@mtatrademarks.com.