Established Practice
McDermid Turnbull & Associates was founded in 1988 by Neil McDermid, whose practice has served Canadian and International clients since 1969.
Quality Service
Recognized for its high quality and personalized service to clients, our firm handles patent and trade-mark matters on behalf of Canadian and international clients.
Depth of Experience
Our depth of experience allows us to offer our clients focused, practical, strategic management of their IP portfolios and timely advice to ensure they achieve the greatest benefit from their intellectual property.
Ongoing Support
The relationships we establish with our clients facilitates our continuous support and communication to ensure nothing is overlooked.
We can help you establish, monitor, and enforce the intellectual property (IP) rights that are critical to protecting your company's most valuable assets.
Latest News
24
Sep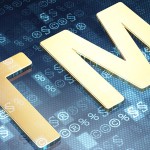 Canada's Parliament passed Bill C-8 in December 2014 — the Combating Counterfeit Products Act ("CCPA").  CCPA amends the Trademarks Act by providing for new trademark prohibitions and offences, and new broader measures for detaining counterfeit...
17
Jul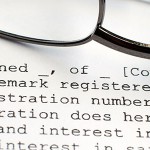 On June 19, 2014, Parliament of Canada passed Bill C-31 which brings with it significant changes to Canadian trademark law. For trademark owners (registered or common law), this means now is a good time to...
Testimonials
I have sought strategic trade-mark advice from Karen on different occasions with regard to both trade-mark procurement and trade-mark portfolio management. Having worked with many Trade-mark Agents throughout my career, my experiences with Karen were refreshing. Her professional experience, matched with her ability to think outside the box, provided me with a solid, strategic approach which allowed me to manage the issues at hand and achieve the desired results.