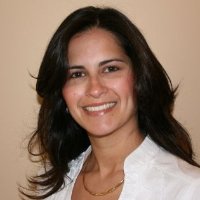 Trina K. Sarin – Patent Agent
Practice Areas
Patents, Industrial Designs, Electrical / Electronics, Industrial / Mechanical, Software / Internet / Information Technologies
Qualifications
McGill University B.Eng. (Electrical Engineering) 1998
Registered Patent Agent 2003
Registered to practice before the United States Patent and Trademark Office
Professional Engineer (Ordre des ingénieurs du Québec)
Biography
Trina Sarin has been working in the areas of intellectual property and technology law for over 10 years.  She focuses primarily on drafting and prosecuting patent applications, in the fields of electronics, telecommunications and mechanical systems.
Ms. Sarin's specific areas of expertise include packet switched networks, transmission protocols (i.e. TCP/IP), telephony, wireless communications, software architecture, audio signal encoding, database management systems and network data sharing.  She also has experience in the fields of packaging systems, rocking/gliding chair mechanisms and railroad vehicle equipment, among others.
Ms. Sarin is further involved in drafting and prosecuting industrial design applications, as well as in the preparation of patentability, infringement, validity and market clearance opinions.
Ms. Sarin is fluent in both official languages.
Professional Involvement
Associate, Intellectual Property Institute of Canada